LIFEGUARDING – Your Boutique Work And Travel Experience
General Information | How do I sign | Lifeguard Course | Instructors | Housing | Locations | For Parents | Insurance | Questions and answers
 The Best work and travel offer:
High payment
Incredible work atmosphere
Ability to work a second job
Lifeguard: 
As a direct representative we guarantee your workplace as a candidate for the lifeguard team of Smart Management Group LLC
Preparation and processing of all documents required to apply for a visa in front of the Us Embassy
A free meeting and an interview with the employer
Issue of DS 2019 for J1 applicants
Full medical and partial dental insurance during the working period in the US
Training course in Sofia and Varna, conducted by qualified American and Bulgarian instructors
Issuance of a round trip ticket to a destination near the workplace
Meeting at the airport in the USA by representatives of Smart Management Group LLC And a free shuttle to the apartment, at the end of the season – from the apt. to the airport
Provided and fully furnished apartment
WORK AND TRAVEL: Basic requirements:
Being a full time student, between 19 and 28 years.
To speak at least basic English.
Being able to swim
More information can be found here.
How much ?
Pricing information on the program can be found 
here.
How do I sign ?
To sign up for the program come to one of our offices.
It's free or you can simply fill out our
online registration
and within 24 hours one of our representatives will contact you.
Entries begin on 15 October 2018, and continue until we fill all our job positions.
 About the lifeguard course:
The course is 4 days. And it contains two parts: theoretical and practical. The instructors on the course are Americans and Bulgarians. Physical tests are:
100 m swimming
1 min. treading water
Feet first surface dive
For the course you will need :
swimsuit /girls/
shorts /boys/
bathrobe /towel/
slippers
  Instructors:
Petar Sarkizov

For the past six years I am a part of the big family of Work Abroad LLC. I started as a lifeguard in the summer of 2009 after which, the same year I became a swimming instructor for Ellis and Associates Inc. From then to now I taught courses held in Bulgaria, the United States, Serbia, Macedonia, Romania and Russia. With 5-year experience behind my back I've trained over 1000 lifeguards. I graduated Real Estate Economics year 2013

Doncho Georgiev

I'm a certified instructor since 2012. Since then i've conducted many trainings in Bulgaria, USA and Romania but my main location is USA. My work as a lifeguard started in 2011 and since then i've been pool manager, supervisor, driver and instructor.

Vasil Mladenov

Certified instructor Ellis and Associates since September 2014. Certified lifeguard at Ellis and Associates. Worked as a lifeguard and pool manager 2012, 2013 and 2014. Graduated Industrial Management at the Technical University of Varna

Slavi Dyakovski

I spent my summer of 2015 in USA working as a lifeguard. In the same year i managed to requalify by passing the instructor training at "Ellis and Associates Inc." As part of the Work Abroad LLC team i share the motto "Miles and miles of smiles" and actively work on training our lifeguards to be fully prepared. At the moment i study at the "Angel Kunchev" University in Ruse.

Stela Kostova

След като през 2015г. бях спасител, a през 2016г. супервайзър в Източна Вирджиния, реших, че е време да стана и един от инструкторите на компанията. Сертифицирах се успешно през септември 2016г. към Ellis and Associates Inc. Искрено вярвам, че добрата подготовка е разковничето за едно безаварийно и щастливо лято, изпълнено само с позитивни моменти, смях и добро настроение! Желанието ми е да предам опита си натрупан до момента на всички вас, които сте на път да се гмурнете в семейството на Work Abroad LLC, за да бъдете по-уверени и спокойни по време на сезона. По образование съм магистър по международни отношения към НБУ, гр.София. Наистина считам, че Work & Travel USA е програмата, която обогатява света и кръгозора на всеки един участник решил да се впусне в приключението … Впусни се и ти! 🙂

Yoan Arnaudov

От 2011 година до днешен ден съм част от семейството на Work Abroad LLC. В началото бях спасител и това бе професията, която ме грабна. В последствие обикнах материята и взе да ми става все по-интересно. Реших да стана инструктор към Ellis and Associates Inc. с идеята да предам целият си опит и знания на бъдещите спасители. В мирогледа ми няма нищо по-важно от това да помогнеш на човек в нужда. По образование съм магистър по човешки ресурси към Пловдивски Университет "Паисий Хилендарски". Вярвам и знам, че всяко знание получено на курса за спасители остава за цял живот.

Mihail Nachev

През лятото на 2015 година се осъществи една моя мечта… да посетя Америка – страната на неограничените възможности. Започнах работа като спасител на басейн. Лятото на 2016г. се изкачих по професионалната стълбица и бях мениджър на басейн. В края на сезона се и сертифицирах като Lifeguard Instructor към Ellis & Associates Inc. Желая да предам на всички вас моя опит и experience, който съм придобил в USA. Придобил съм бакалавърска степен "Експерт по сигурността" към "НВУ Васил Левски – Факултет Артилерия, ПВО и КИС", а тази година успешно завърших Магистратура по "Международна сигурност" в СУ "Климент Охридски". Знам и вярвам, че това , което ще научите и придобиете , не само на курса за спасители, но и през лятото в Америка , ще остане за цял живот.
Chief Instructors
 Housing:
We provide the housing for your stay in the United States. It is fully furnished: includes the necessary utensils and new bedding for each of the residents. In the suite can live up to 6 people. We provide the transport from the airport to the apartment. At the end of the season – from the apartment to the airport.
  Locations:
Places to live and work are available in 4 states:
Virginia
Maryland
District of Columbia
Massachusetts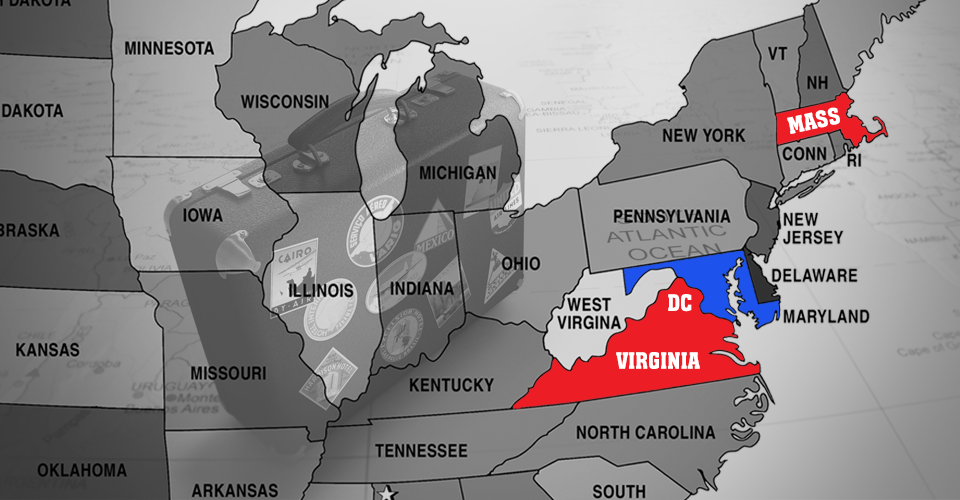 Insurance:
If you're traveling to USA you'll need insurance.
The things you must know about your insurance:
The price is $35 and it's included in your program price.
It covers up to $100 000 in case of emergency medical assistance.
In case of hospital admition you may have to pay up to $150 and in case of emergency room admition you may have to pay up to  $500.