LIFEGUARDING – Your Boutique Work And Travel Experience
General Information | How do I sign | Lifeguard Course | Instructors | Housing | Locations | For Parents | Insurance | Questions and answers
 The Best work and travel offer:
High payment
Incredible work atmosphere
Ability to work a second job
Lifeguard: 
As a direct representative we guarantee your workplace as a candidate for the lifeguard team of Smart Management Group LLC
Preparation and processing of all documents required to apply for a visa in front of the Us Embassy
A free meeting and an interview with the employer
Issue of DS 2019 for J1 applicants
Full medical and partial dental insurance during the working period in the US
Training course in Sofia and Varna, conducted by qualified American and Bulgarian instructors
Issuance of a round trip ticket to a destination near the workplace
Meeting at the airport in the USA by representatives of Smart Management Group LLC And a free shuttle to the apartment, at the end of the season – from the apt. to the airport
Provided and fully furnished apartment
WORK AND TRAVEL: Basic requirements:
Being a full time student, between 19 and 28 years.
To speak at least basic English.
Being able to swim
More information can be found here.
How much ?
Pricing information on the program can be found 
here.
How do I sign ?
To sign up for the program come to one of our offices.
It's free or you can simply fill out our
online registration
and within 24 hours one of our representatives will contact you.
Entries begin on 15 October 2018, and continue until we fill all our job positions.
 About the lifeguard course:
The course is 4 days. And it contains two parts: theoretical and practical. The instructors on the course are Americans and Bulgarians. Physical tests are:
100 m swimming
1 min. treading water
Feet first surface dive
For the course you will need :
swimsuit /girls/
shorts /boys/
bathrobe /towel/
slippers
 Housing:
We provide the housing for your stay in the United States. It is fully furnished: includes the necessary utensils and new bedding for each of the residents. In the suite can live up to 6 people. We provide the transport from the airport to the apartment. At the end of the season – from the apartment to the airport.
  Locations:
Places to live and work are available in 4 states:
Virginia
Maryland
District of Columbia
Massachusetts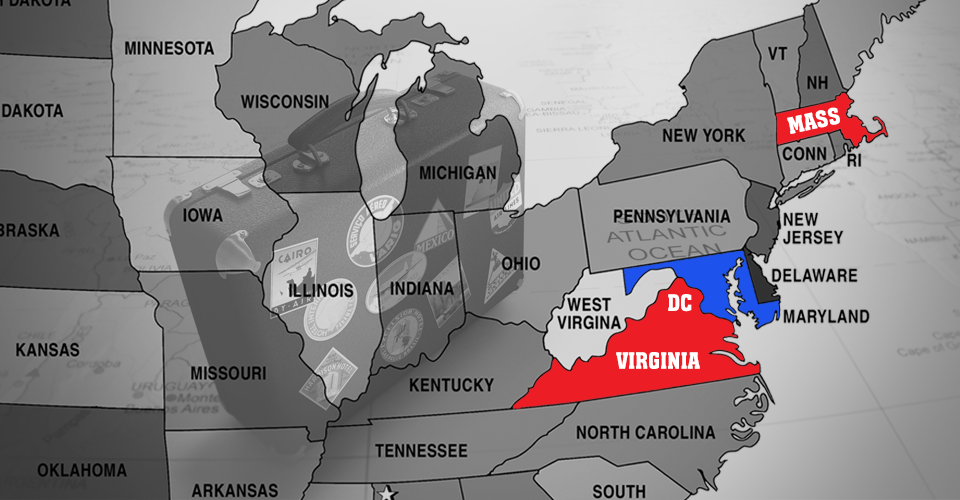 Insurance:
If you're traveling to USA you'll need insurance.
The things you must know about your insurance:
The price is $35 and it's included in your program price.
It covers up to $100 000 in case of emergency medical assistance.
In case of hospital admition you may have to pay up to $150 and in case of emergency room admition you may have to pay up to  $500.